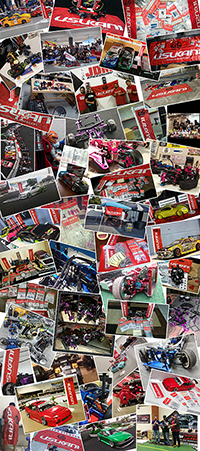 Hi! It's a great pleasure for you to come and get to know us!

We are an RCmodel product development team with inspiring characters. We are quick thinkers, putting forward various innovative ideas; we are manufactures, producing different products; and we are also players, joining many interest groups!

We love exchanging views about everything related to RC models! We often hold and sponsor various competitions, which enable us to communicate RC know-how with numerous players and learn from theirsuccess practices!These interactive activities frequently fuel us to produce more amazing ideas!

Apart from our own manufacturing and production, we also cooperate with factories with mature manufacturing experiences, so as to exchangein-depth opinions in products and further improve our design and product quality. That's how we pave our way to translate what's on our mind into what you can see.

Our ambitious goal is to attract everybody in the whole world to our ideas and our products!

We are TeamUsukani!

Thank you for your precious time.